Intro to Handbuilding / 2-5 Pers.
65€/Pers. + 3% processing fee.

+ 2-5 Persons
+ 3h
+ Beginner Level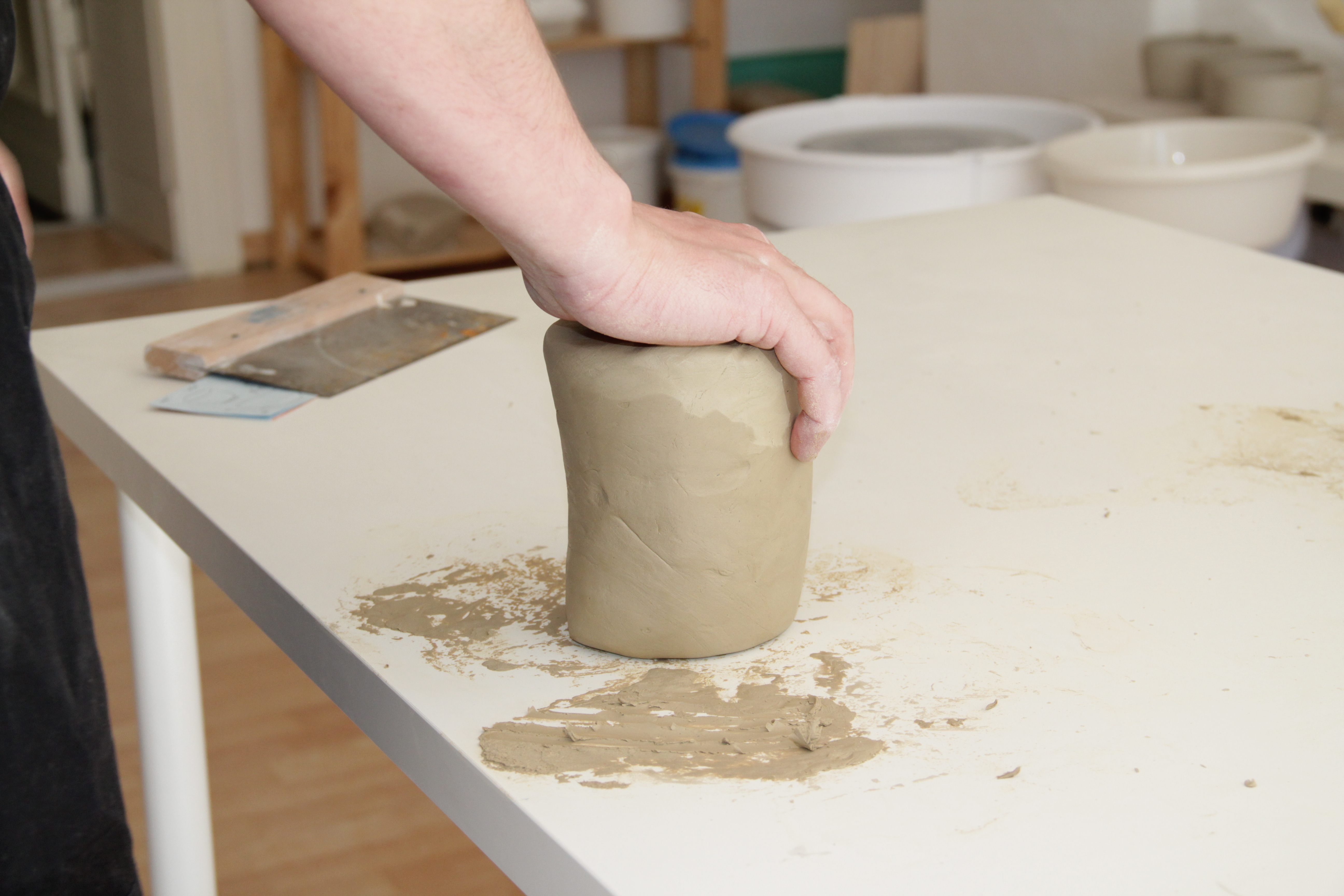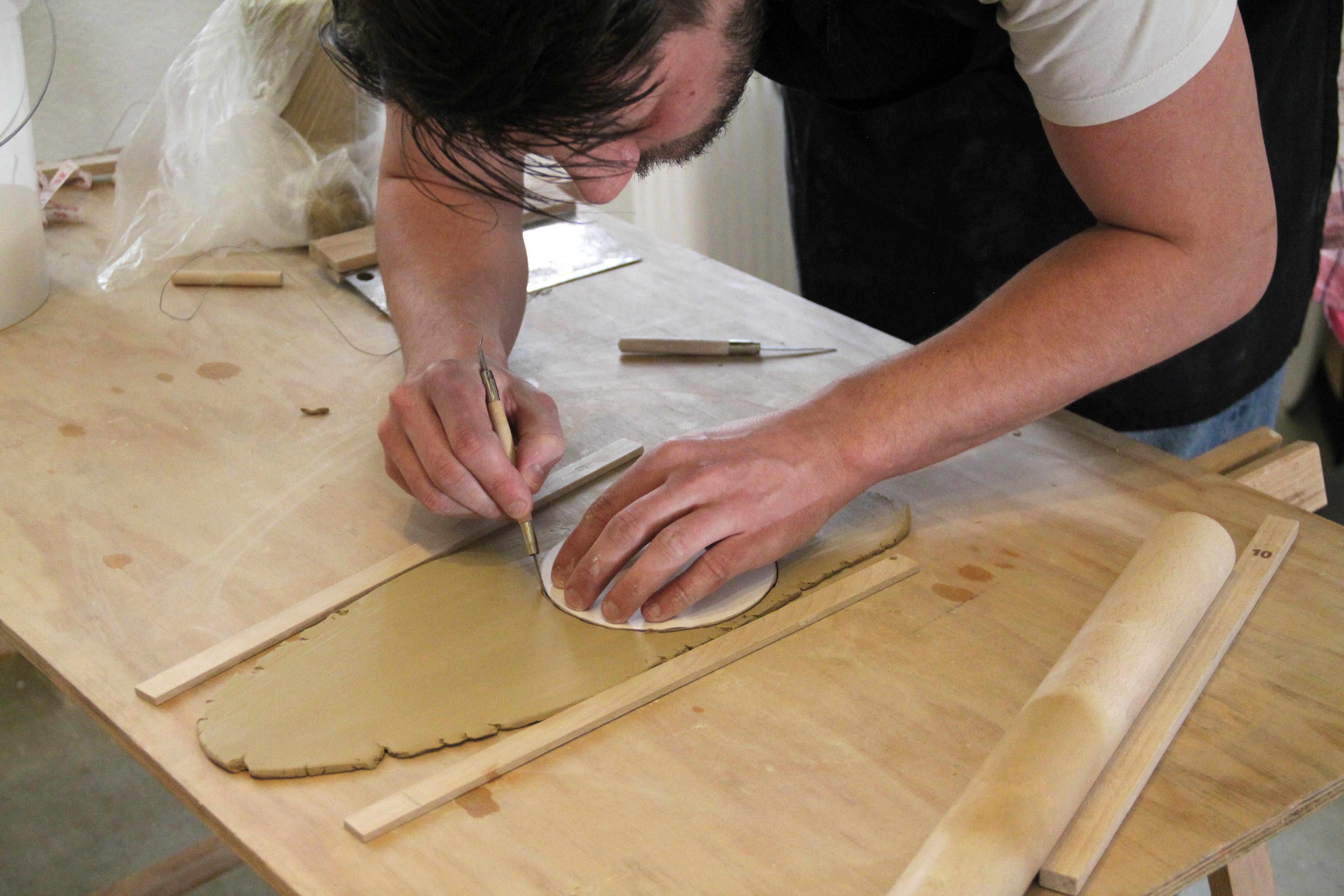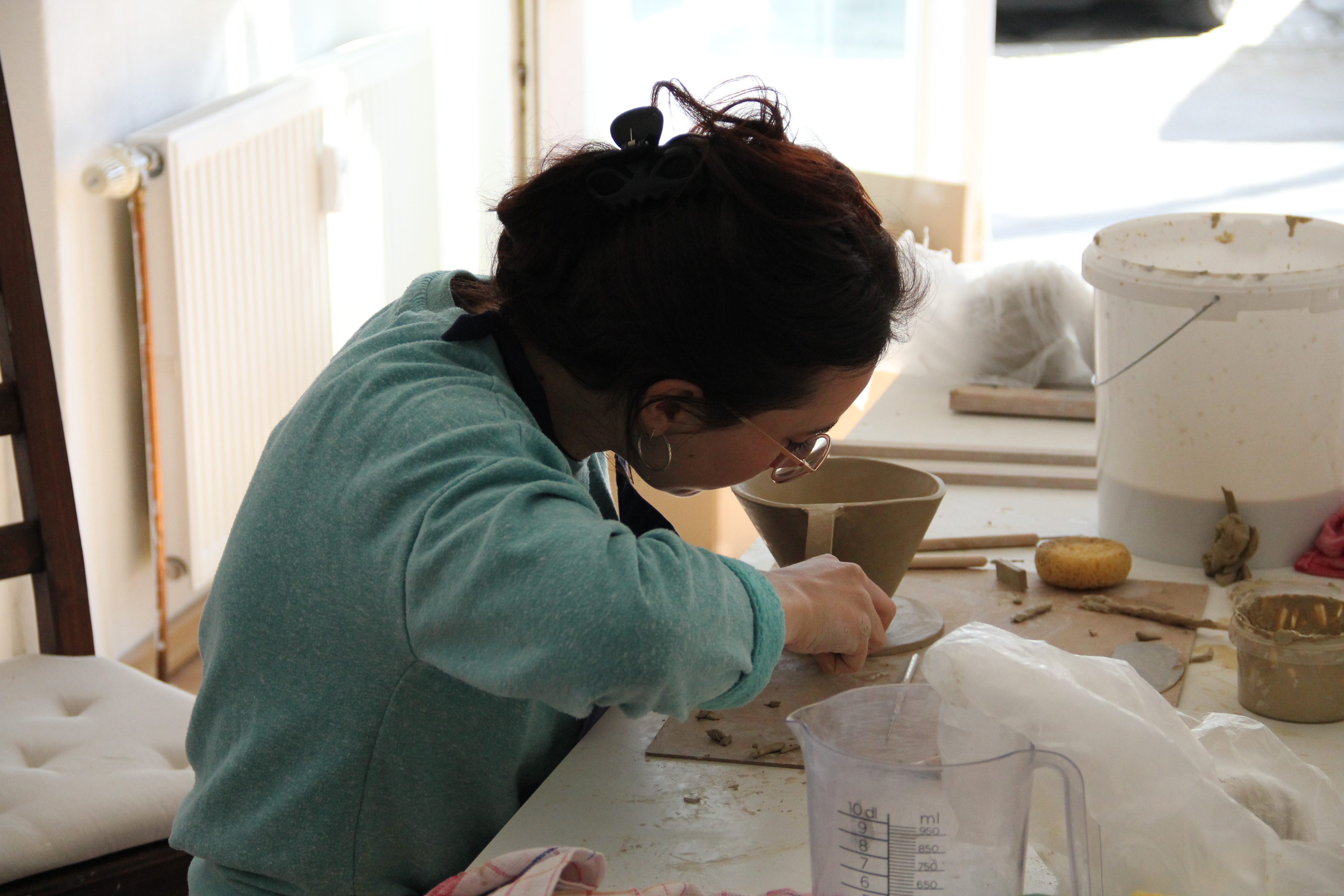 Details
+ Discover
the basics of
Modeling clay
+ 2-5 Participants (2 minimum)
+ 3h
+ Beginner Level
(Possibility to add a
glazing session
)
+ You are going to discover the basics of handbuilding and create your very own design.
+ We will prepare the clay together. I will show you several techniques to build your pieces and explain you the ceramic's process. I will show you how to create unique textures. (At the
end of the session
, you can choose
1-2 piece(s)
to keep)
+ After the lesson, your pieces will be first fired at 900°C. Then,
I will glazed them with the chosen color. Or you can book a
glazing session
. To end, your piece will be fired again at 1230°C.
+ As soon as all the ceramic's steps are done, you will receive an email and you will be able to pick it up at the studio ! (about 4 weeks).
When
Please send me an email (hello@atelierhilde.com) with your availabilities to save a date that match our schedule !
Where
Atelier Hilde.
Huttenstr. 31
10 553 Berlin
Notes
Only courses cancelled at least 14 days before the date of the workshop can be fully refunded.
There is no right to reimbursement nor possibility picking up a new date for the workshop in case of a non-notified, non-participation of the booked workshop, for participant's own reasons. In the specific case of a serious illness, injury or major life event, the participant has to contact Atelier Hilde to discuss about either postponing or cancelling the registration to the workshop.
Atelier Hilde reserve the right to postpone or cancel the agreed workshop for important reasons. In this case, a new date will be agreed upon with the participant or the fees will be fully refunded.
Clay
: The process of ceramic can be tricky and cracks in the clay can happen. Cracks during firing can happen.
Glaze
: The glaze does not look like the same each time due to : thickness, composition,firing temperature. I can not promise a 100 % looking result after firing
Clay work
can be dirty, please bring suitable clothes. Aprons will be provided.
Please, send me an
email
(hello@atelierhilde.com) if you have any questions or requests.
I can teach in
English
or in
French
.